Get Your Ecommerce Business Started and Accelerate To Make Sales
This plan includes setting up your ecommerce business. Managing the store and its relevant departments are charged as a management fee per month. For our A-Z plan monthly management fee is only $300 and for only any one of the services, we will charge the pricing mentioned below.  
Ecommerce A-Z Roadmap
Total Value $3300. You will get all in $1500
Branding (Value: $499)
Every brand has a story, we'll make a brand identity based on your product.

Business Model consultancy

Logo, theme branding and designs aligning with your brand.
Content Development (Value: $349)
Content represents first impression and clarity in understanding any brand and whether to buy the product.

We will design content aligning with your brand for your website, social media and relevant marketing purposes,
Website (Value: $1499)
Ecommerce store based on woocommerce/shopify 

All necessary integrations on website

Domain/Hosting and Business Email

Basic SEO on google (search console and google my business)

Uploading 20 products on website.

All necessary requirements of ecommerce store and you are good to launch.
Social Media Optimization (Value: $89)
We'll setup your ecommerce store's social media accounts. Facebook, Instagram, Linkedin, Twitter, Pinterest.

Optimize your social accounts to make it a good representation for visitors.

Integrating facebook pixel with your website

Link it all with a social media management tool to use it all in one place is additional.
Social Media Management (Value: $149)
Designing and updating social media posts for your product. Basic package is 3 posts per week. For adons there are separate quotations.

Customer support on your social channels. The packages depends upon the intensity of work)
Social Media Marketing (Value: $189)
Facebook ads targeting the right audience 

Instagram ads targeting the right audience

Updating Pinterest organically for SEO Growth

Using Influencer Marketing for scaling up
Google Ads and Google Analytics (Value:$179)
We'll setup Google Ads PPC and Google Shopping Ads

We'll setup Google Analytics

Google Ad campaigns monthly are additional. 
Email Marketing (Value:$79)
We'll setup your brand's email marketing campaign with mailchimp and design launch campaigns.

Email Marketing Campaigns and tools usage are additional.
Search Engine Optimization (Value: $300)
Grow your sales organically being on first page of Google

Website Audits and SEO Assessment

SEO Competitor Analysis

SEO Optimized Content that establish Google ranking

Extensive Keyword Research

Link Building increasing credibility improving SEO

These are complete SEO services and are additional                                           
Managing your store ($300/month for our A-Z stores, and $450 for non A-Z stores)
Once your done with A-Z setup of your store, now you are ready to launch and started to get sales. Now you need to accelerate your business. We are here to take responsibility of your business with our growth hacking strategies and excellent customer support enabling your store to not to miss chances to get sales. Regular content,Social Media Management and Marketing and Customer support is what you need from us to manage your store.
Some brands who trust us for Digital Innovation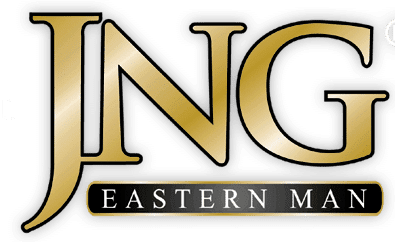 "Dorts Digital has done a wonderful job redesigning our website to take it from plain and functional to amazingly professional. We would highly recommend Dorts Digital to any business that needs a hand improving their internet traffic or their business."
"We have a great business relationship with Dorts Digital. We had worked with several other marketing companies in the past who didn't deliver results and I'm happy to say Dorts Digital is doing that for us. They help bring our vision to life in a way that makes sense."
"We recently worked with Dorts Digital and her team to get our brand new museum website. It is fantastic. We loved working with them, they were really communicative and made sure we were always in the loop. They took into account all of our opinions and our ideas for what we felt like the new website should be, and honestly, we are impressed. We love the new website, it's amazing. We highly recommend!"
Frequently Asked Questions
Is All In One includes complete Ecommerce?
Yes, All In One includes business consultancy, branding, store setup, marketing and scaling to get more sales in this package.
How exactly does this service work?
Once you take our All In One Package, we will give you consultancy to make you understand the roadmap of ecommerce. Then we will ask you to complete a questionnaire where we ask you various questions regarding your store, store name, products, graphics and relevant preferences. Following it we will be applying our A-Z services to launch your store.
What type of Ecommmerce websites we built?
We built all kinds of ecommerce stores based on woocommerce and shopify. It includes theme designed and own design stores including all relevant integrations needed for your ecommerce business.
Do you offer customize service in this package?
Our All In One package includes all necessary services for your store. Complete setup of store needs these services only. Customize services will be offered depending upon the management of store and marketing considering the product and sales strategies.
Do you offer consultancy for ecommerce?
Yes, our pool of expert ecommerce mentors offers consultancy and mentoring before starting the store. It is mandatory to understand proper structure of your business including product, target market and marketing strategies before launching and scaling process.
How long it will take to complete project?
Our complete package takes 7-10 days to complete which includes branding, store setup and social media and basic SEO. Business consultancy is prior to development and monthly management is additional and charged seperately as mentioned.
If I find issues or want changes in website and social media, will you fix them?
Yes, if there is an issue that was caused by us, we will fix it for sure. We offer a week assessment to you in which you can let us make revisions if you have any additional changes or features added. Once store is running and you want any feature to add, it will subject to additional fees.
Can I change or add services within this offer?
Our services in this package are needed to run your store efficiently. We will guide you to take additional services upon sales increasing and growth in your store. Any services requested beyond the package you see on this page is additonal.
Is All In One service safe and secure?
Yes, our team is committed to making sure everything is completely secure at all times. All our payments are processed by 2Checkout and Paypal. We don't keep credit and debit card informations. The safety of our customers is our top priority.
What is the payment detail and process?
Once you take our All In One package, our team will connect with you for guidelines about your business and give details of our services. Our one time fee is $1500 which includes setup of your store. Managing monthly is changed seperately as mentioned above. Our payments are done by Credit Cards and Paypal and is secure. You can pay us in the form below or we can offer you bank transfer option as well.
Get Started With All In One
Start your ecommerce business now. Lets connect for free consultancy and let us accelerate your business.
All right reserved. Dorts Digital © 2021